The countdown to the 2021 IAG Asian Gaming Power 50 Gala Dinner is on!
Judging Panel
Below is the judging panel for 2020. The Judging Panel for 2021 will be announced soon.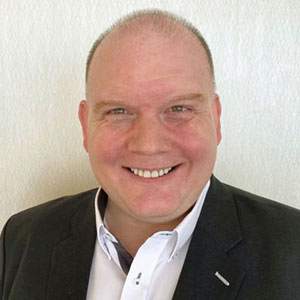 Andrew W Scott
(Judging Panel Chairman)
Vice Chairman and CEO
Inside Asian Gaming
Andrew W Scott (Judging Panel Chairman), Vice Chairman and CEO, Inside Asian Gaming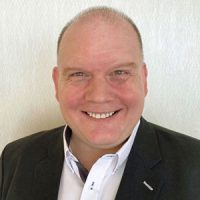 Born in Australia, Andrew is a gaming industry expert and media publisher, commentator and journalist who moved to Hong Kong in 2005 and then Macau in 2009, when he founded O MEDIA, one of Macau's largest media companies.
O MEDIA's flagship asset is Inside Asian Gaming (IAG), which was founded in 2005 and is the premier B2B media brand covering the Asian integrated resort, entertainment and gaming industry. IAG also produces business and social events and has a consulting business. IAG launched IAG Japan in January 2019 to cover the burgeoning IR industry in Japan.
IAG publishes a daily email newsletter titled IAG Breakfast Briefing every weekday in English, traditional Chinese and Japanese, and a monthly magazine in two bilingual versions: English with Chinese, and English with Japanese.
O MEDIA also owns a range of other B2C and B2B digital and print media products across numerous channels including print, websites, social media platforms, cloud readers, eDMs and more.
Andrew is very active in the local Macau community and was the 2014 Macau Person of the Year.
He has been a high stakes poker player, professional blackjack player and educator, and a poker tournament television commentator. This afforded him vast casino experience in Macau and across Asia, Las Vegas and across North America, Australia and worldwide, visiting over 200 casinos in the last 33 years. He changed his main focus to media in 2005 and is an expert casino and gaming industry commentator, regularly appearing on national television in Macau and Australia to discuss the gaming industry.
He is Vice Chairman of the Australian Chamber of Commerce in Macau, a Fellow of the Hong Kong Institute of Directors, a permanent member of the Macau Gaming Management Association and President of the Macau Taxi Passengers Association. He is also a member of the International Federation of Journalists, the Portuguese and English Press Association of Macau and the Poker Tournament Directors Association.
Andrew completed a Bachelor of Commerce degree in Australia in 1993 and a Master of Science (International Integrated Resort Management) at the Faculty of Business Administration at the University of Macau in 2019.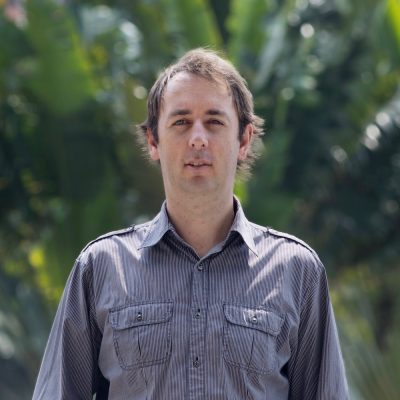 Ben Blaschke
Managing Editor
Inside Asian Gaming
Ben Blaschke, Managing Editor, Inside Asian Gaming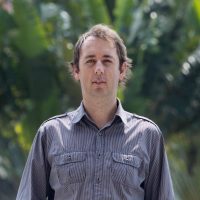 Ben began his career as a sports journalist in Sydney in 1999 before his interest was piqued by the TV poker shows that frequented the airwaves late at night. He soon found himself not only playing the game but writing about it too – taking on the role of Editor for PokerNews Australasia and subsequently visiting Macau for the very first time in 2008.

He joined O MEDIA in early 2013 and has since served as Managing Editor of multiple titles, including foundation publication WGM, while overseeing the company's editorial team.
Ben took over responsibility for Inside Asian Gaming in 2016 and has been a member of the Asian Gaming Power 50 judging panel every year since. He was also responsible for the launch of IAG Breakfast Briefing in April 2017.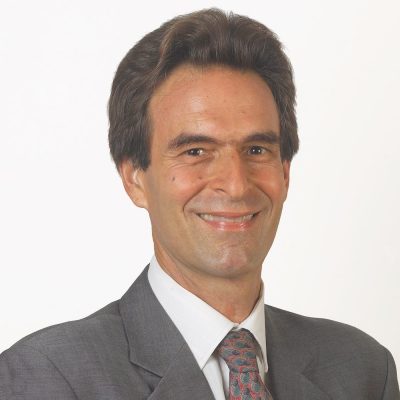 Muhammad Cohen
Editor-at-Large
Inside Asian Gaming
Muhammad Cohen, Editor-at-Large, Inside Asian Gaming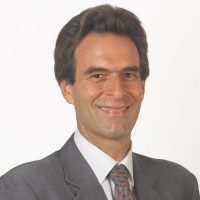 Muhammad Cohen has been covering business in Asia since 1995, focusing on the casino business for the past decade. He's interviewed gaming's best and brightest, been publicly upbraided (at least once, unjustly) by them and in turn has keenly assessed what they've produced.
His experience as a diplomat and city planner help him place gaming policies, projects and destinations in the broader urban and geopolitical context of Asia's increasingly complex web of competing domestic and international interests and imperatives. As a former baseball writer, working with some of the game's top statistical analysts, he brings a rich appreciation of the power and limits of numbers to tell a complete story.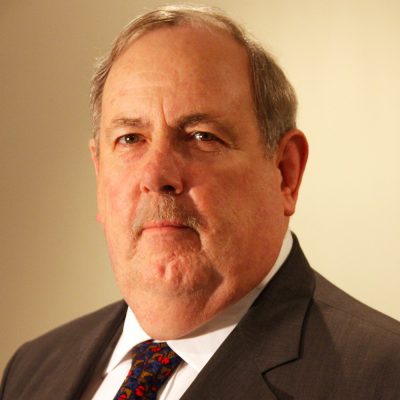 David Green
Principal
Newpage Consulting
David Green, Principal, Newpage Consulting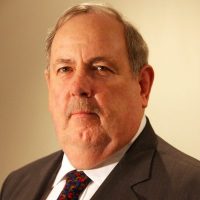 David Green is founder and Chairman of Newpage Consulting, a company he established in Macau early in 2010. Previously he was Director of the Gaming Practice of PricewaterhouseCoopers (Macau) Limitada. An Australian citizen, he is also a Permanent Resident of Macau. He retired as a Partner of PwC in 2004, but rejoined in 2005 to assist in the further development of the firm's presence in the Asian gaming industry.
He lived in Macau for more than 14 years and worked with the SAR Government in relation to the liberalization and regulation of the casino industry.
David is both a qualified lawyer and accountant, with considerable experience in gaming, including seven years (1995 to 2002) as a member and Chairman of the Independent Gambling Authority of South Australia, which regulated the Adelaide casino, bookmaking, community-based machine games, sports betting and racing industries. He is a former Commissioner for Consumer Affairs in South Australia, in which capacity he represented the state in negotiations for Australia's new Competition Law. He is a former director of ASX-listed Donaco International, which conducts gaming and associated operations in Vietnam and Cambodia.
David holds a Masters degree in Law from the University of Melbourne, an MBA with Honours from IMD, Lausanne, and a Commerce degree, also from the University of Melbourne. He was admitted to legal practice in Australia in 1977.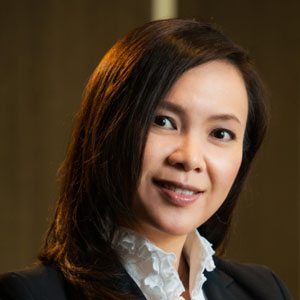 Constance Hsu
Director
Cheng Ying Group
Constance Hsu, Director, Cheng Ying Group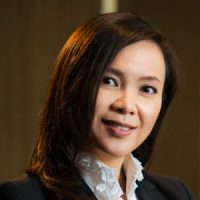 Ms. Constance Hsu has over 10 years of direct involvement in a broad set of gaming industry disciplines.
Ms Hsu had been with Mocha since it began in 2003, starting out as a financial controller and rising through management ranks quickly to become chief administrative officer. There, she oversaw finance, treasury, audit, legal compliance, procurement and human resources.
In 2008, she was named president of Mocha, becoming one of only a handful of women to rise to the executive ranks in Macau's gaming industry.
From December 2013 to January 2017, Ms. Hsu served as the general manager of Altira Macau, Melco Resorts & Entertainment Limited's first casino in Macau.
Ms. Hsu is a member of the American Institute of Certified Public Accountants and the Hong Kong Institute of Certified Public Accountants.
In 2011, Ms. Hsu was honoured with the award of Inspiration of the Year at the Women in Gaming Awards held in London.
Ms. Hsu graduated with a bachelor of arts degree from Seattle University, a master's degree in business administration from the Hong Kong University of Science and Technology and a doctorate degree in economics from Beijing Normal University.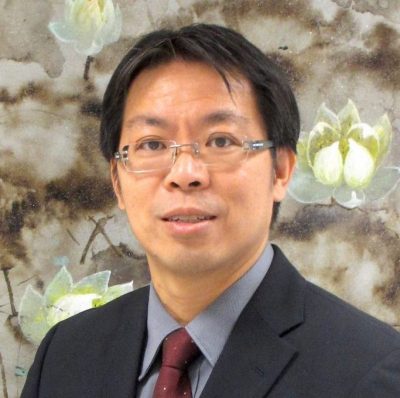 Desmond Lam
Professor in Integrated Resort and Tourism Management
University of Macau
Desmond Lam, Professor in Integrated Resort and Tourism Management, Faculty of Business Administration, University of Macau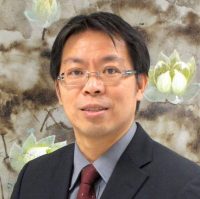 Professor Desmond Lam is a life member of Clare Hall, University of Cambridge. He has been one of the judges for the International Gaming Awards (London) since 2008 and an academic affairs advisor to the Macau Gaming Management Association since 2012. He has written and presented extensively on gaming-related issues and his articles are featured in premier trade publications. Desmond is author of the book Chopsticks and Gambling, which examines the little-known world of Chinese gambling from historical, cultural, psychological and social perspectives.
He is the recipient of several research and industry awards including the Cambridge Clare Hall Fellowship and the Emerging Leader trophy at the 2016 Asia Gaming Awards.
Desmond has lectured in Australia, Singapore, Hong Kong, Macau and Malaysia. He has conducted numerous university courses and executive workshops in gaming, tourism and hospitality.
Melina Leong
Managing Director
Yeewood Consultancy Limited
Melina Leong, Managing Director, Yeewood Consultancy Limited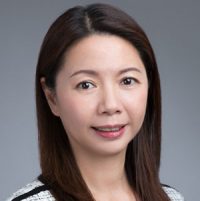 Ms. Melina Leong has over thirty years' experience in public relations, corporate affairs, community affairs and event management. She has held senior positions in various companies including chief operating officer at Cotai Water Jet, and senior vice president of Public Relations and Community Affairs at Sands China Limited. Additionally, she has led corporate communications functions for the Macao Telecommunications Company (CTM) and Macau International Airport.
Ms. Leong first set up her own public relations and event management agency in the 1990s.
Ms. Leong currently serves as a member of the 12th Shaanxi Committee of the Chinese People's Political Consultative Conference, Macao delegate of the 13th executive committee of The Guangdong Women's Federation, Director of the Macao Chamber of Commerce, and a Macao member of the China Overseas Friendship Association.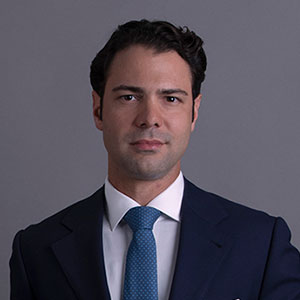 Rui Pinto Proença
Corporate and Gaming Practice Partner
MdME Lawyers

Rui Pinto Proença, Corporate and Gaming Practice Partner, MdME Lawyers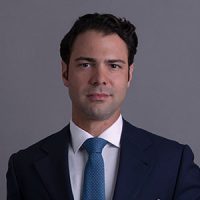 Rui serves as Managing Partner of MdME Lawyers and is the head of the firm's Gaming & Wagering practice. He has been based in Macau for the past twelve years, where he is recognized as one of the leading gaming lawyers. Rui regularly acts for gaming companies in Macau and across the Asia-Pacific region. He also assists governments in emerging markets developing their gaming policies and regulatory frameworks.
Rui has been distinguished as "Emerging Leader of the Year" in the "Asia Gaming Awards 2017" and has been successively recognized as a leading gaming lawyer in the Asia-Pacific region by "Chambers and Partners" having been elevated to Band 1, the highest achievement possible by an individual lawyer or law firm.
Rui is also the global chair of the "Lex Mundi Gaming Solution", a network of law firms covering over 25 gaming jurisdictions around the world and a member of the Board of Trustees of the "International Association of Gaming Advisors".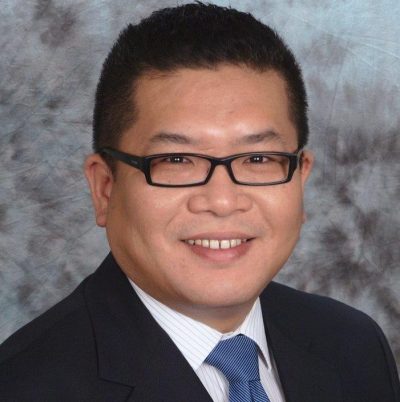 Michael Zhu
SVP, International Operations Planning & Analysis
The Innovation Group
Michael Zhu, SVP, International Operations Planning & Analysis, The Innovation Group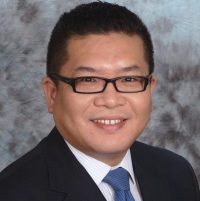 With nearly 20 years of experience in the gaming, leisure and hospitality industries, Michael Zhu joined The Innovation Group in 2014 where he applies a comprehensive analytical skill set while exploiting his unique cultural context and leveraging his in-depth development and operational experience in the related sectors.
His main focus with The Innovation Group is on mid and large-scale IR development and operations in the US, Asia-Pacific and European markets. Michael also expanded his horizons during the GFC as a Leadership Development Associate with Las Vegas Sands Corporation, where he oversaw a broad array of projects to establish and enhance financial planning and analysis for the opening of numerous Sands China integrated resorts in Macau and Marina Bay Sands in Singapore among others.
He holds a Master of Business Administration in Hospitality Management from the School of Hotel Administration at Cornell University, as well as a Bachelor of Arts in Philosophy from Peking University in China.
He was a Fellow of the United States National Committee on US-China Relations in Washington DC and of the East-West Center in Honolulu, Hawaii.