The countdown to the 2023 IAG Asian Gaming Power 50 Gala Dinner is on!
DAYS : HOURS : MINUTES : SECONDS
Judging Panel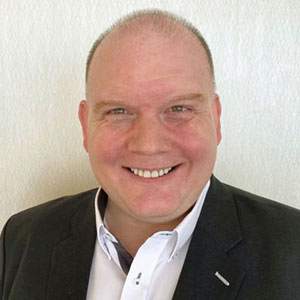 Andrew W Scott
(Judging Panel Chairman)
Vice Chairman and CEO
Inside Asian Gaming
Andrew W Scott (Judging Panel Chairman), Vice Chairman and CEO, Inside Asian Gaming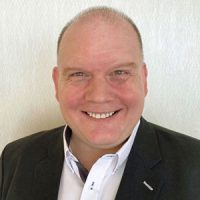 Andrew is a gaming industry expert and media publisher, commentator and advisor. He lived in Beijing in 2001, Hong Kong from 2005 to mid-2009 (frequently visiting Macau), and in Macau permanently since mid-2009.
Andrew is Vice Chairman and CEO of Inside Asian Gaming (IAG), the premier B2B industry media outlet covering the Asian integrated resort, entertainment and gaming industry. IAG was established in Macau in 2005 and has maintained its head office in Macau continuously since then.
IAG publishes a daily email newsletter titled IAG Breakfast Briefing in traditional Chinese, English and Japanese, which is sent to around 28,000 industry recipients, and a monthly print and digital magazine in Chinese, English and Japanese.
The website of IAG, asgam.com, is the highest ranked B2B gaming industry media website in the world by volume of internet traffic. IAG operates several social media channels, including a channel on LinkedIn with over 20,000 industry followers.
IAG produces gaming industry business and social events, such as the Asian Gaming Power 50 Black Tie Gala Dinner (annually in Macau in November), the G2E Asia Awards, quarterly industry networking social Macau After Dark (MAD), and a range of industry conferences and seminars. IAG also operates a consulting and advisory unit, IAG Consulting, as well as acting as lead media partner for most Asian gaming industry conferences and seminars. IAG produces, publishes and distributes the print newspapers of G2E Asia and the MGS Entertainment Show in Macau on behalf of the event organisers. IAG also maintains a subsidiary Japan bureau which publishes IAG Japan.
Andrew is a qualified accountant having completed a Bachelor of Commerce degree from the University of Tasmania from 1987 to 1992 and has worked in public practice in Chartered Accounting firms. He completed a Master of Science in International Integrated Resort Management (Honours) at the University of Macau from 2014 to 2019.
In 1993 Andrew established and operated a retail sports betting business in the Pacific Island nation of Vanuatu, as a contract position. He owned and operated a professional casino training school from 1994 to 2006. He established and operated a poker room at the Ho Tram resort casino in Vietnam in 2015 and was also involved in the management of the wider integrated resort.
Andrew is a permanent member of the Macau Gaming Management Association, a member of the Poker Tournament Directors Association, a former Vice Chairman of the Australian Chamber of Commerce Macau, a Fellow of the Hong Kong Institute of Directors, a member of the International Federation of Journalists and a member of the Portuguese and English Press Association of Macau.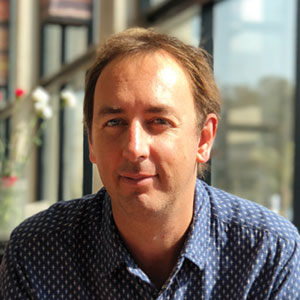 Ben Blaschke
Managing Editor
Inside Asian Gaming
Ben Blaschke, Managing Editor, Inside Asian Gaming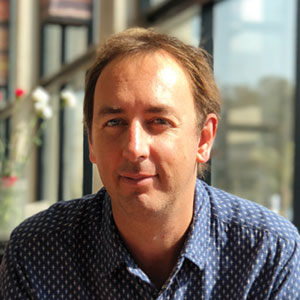 Ben began his career as a sports journalist in Sydney in 1999, working for a number of leading news publications before his interest was piqued by the TV poker shows that frequented the airwaves late at night. He soon found himself not only playing the game but writing about it too – taking on the role of Editor for PokerNews Australasia and subsequently visiting Macau for the very first time in 2008.

He was appointed Managing Editor of World Gaming Magazine in February 2013, subsequently overseeing O MEDIA's editorial catalogue including High Life, Hengqin Record and more. He was appointed Chief Content Officer in 2017.
In 2016, Ben became Managing Editor of Inside Asian Gaming and has spent his years since then delving ever more deeply into the business of gaming. He was instrumental in the launch of the industry-leading daily e-newsletter IAG Breakfast Briefing in April 2017.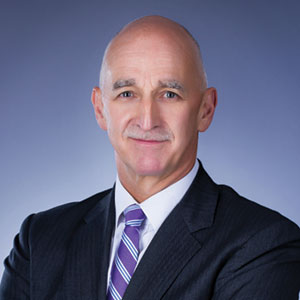 Grant Bowie
Member of the Advisory Board
Institute for the Study of Commercial Gaming
University of Macau
Grant Bowie, Member of the Advisory Board, Institute for the Study of Commercial Gaming, University of Macau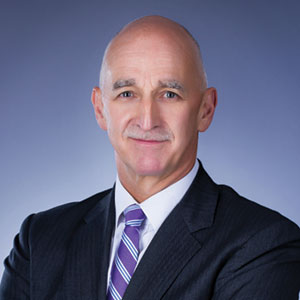 Grant Bowie was formerly Chief Executive Officer and Executive Director of MGM China Holdings Limited until his retirement on 31 May 2020. He was responsible for the overall management, strategic development and expansion of the Company including the direction and operations of MGM Macau and MGM Cotai. Grant joined MGM in August 2008 as President. Prior to this, he was President and General Manager of Wynn Resorts in Macau from 2003 to 2007. Before arriving in Macau, Grant spent 16 years with Park Place Entertainment Corporation in Australia, holding senior positions in gaming, general finance and hotel operations. His last position held was Area Senior Vice President for Park Place Entertainment Corporation overseeing all Australian operations.
Grant was educated in New Zealand and obtained a Bachelor's degree in Commerce from the University of Otago in 1980. He was recognized by leading financial publication "Institutional Investor" as "Best CEO" in the All-Asia Executive Team survey for three consecutive years from 2015 to 2017.
He is currently a Member of the Advisory Board of the Institute for the Study of Commercial Gaming at the University of Macau and an adjunct professor of Tourism and Leisure Management at University of Queensland.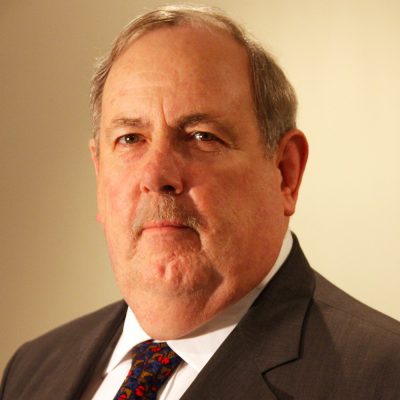 David Green
Principal
Newpage Consulting
David Green, Principal, Newpage Consulting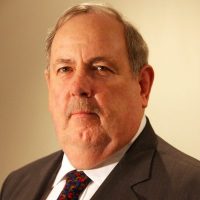 David Green is founder and Chairman of Newpage Consulting, a company he established in Macau early in 2010. Previously he was Director of the Gaming Practice of PricewaterhouseCoopers (Macau) Limitada. An Australian citizen, he is also a Permanent Resident of Macau. He retired as a Partner of PwC in 2004, but rejoined in 2005 to assist in the further development of the firm's presence in the Asian gaming industry.
He lived in Macau for more than 14 years and worked with the SAR Government in relation to the liberalization and regulation of the casino industry.
David is both a qualified lawyer and accountant, with considerable experience in gaming, including seven years (1995 to 2002) as a member and Chairman of the Independent Gambling Authority of South Australia, which regulated the Adelaide casino, bookmaking, community-based machine games, sports betting and racing industries. He is a former Commissioner for Consumer Affairs in South Australia, in which capacity he represented the state in negotiations for Australia's new Competition Law. He is a former director of ASX-listed Donaco International, which conducts gaming and associated operations in Vietnam and Cambodia.
David holds a Masters degree in Law from the University of Melbourne, an MBA with Honours from IMD, Lausanne, and a Commerce degree, also from the University of Melbourne. He was admitted to legal practice in Australia in 1977.
Desmond Lam
Professor in Integrated Resort and Tourism Management
University of Macau
Desmond Lam, Professor in Integrated Resort and Tourism Management, Faculty of Business Administration, University of Macau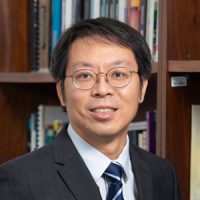 Professor Desmond Lam is a life member of Clare Hall at the University of Cambridge and a honorary scholar of the School of Continuing Education at the Hong Kong Baptist University. He is one of the judges for International Gaming Awards and G2E Asia Gaming Awards, and a regional assistant editor for the scholarly journal International Gambling Studies. Desmond has written and presented extensively on IR-related issues and his articles are featured in premier trade publications. He is author of 2 books, Chopsticks and Gambling and Casino Management in Integrated Resorts.
Desmond is the recipient of several research and industry awards including the Cambridge Clare Hall Fellowship and the Emerging Leader trophy at the 2016 Asia Gaming Awards.
He has lectured in Australia, Singapore, Hong Kong, Macau and Malaysia, and has conducted numerous university courses as well as executive workshops in gaming, marketing, tourism and hospitality.
Melina Leong
Managing Director
Yeewood Consultancy Limited
Melina Leong, Managing Director of Yeewood Consultancy Limited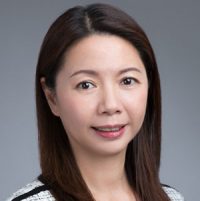 Ms. Melina Leong, a Macao native, has over thirty years' experience in public relations, corporate affairs, community affairs and event management. She has held senior positions in various companies including Chief Operating Officer at Cotai Water Jet, and Senior Vice President of Public Relations and Community Affairs at Sands China Limited. Additionally, she has led corporate communications functions for the Macao Telecommunications Company (CTM) and Macau International Airport.
Ms. Leong first set up her own public relations and event management agency in the 1990s and is a pioneer in the industry.
Ms. Leong currently serves as a member of the 12th Shaanxi Committee of the Chinese People's Political Consultative Conference, Macao delegate of the 13th Executive Committee of The Guangdong Women's Federation, Director of the Macao Chamber of Commerce, and a Macao member of the China Overseas Friendship Association, and is actively engaged in community work.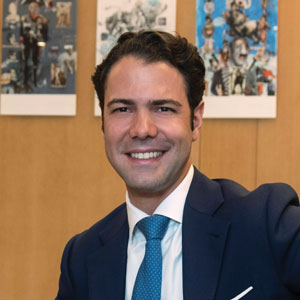 Rui Pinto Proença
Managing Partner
MdME Lawyers

Rui Pinto Proença, Managing Partner, MdME Lawyers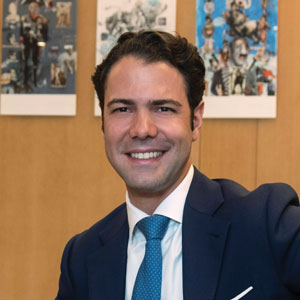 Rui serves as Managing Partner of MdME Lawyers and is the head of the firm's Gaming & Wagering practice. He has been based in Macau for the past twelve years, where he is recognized as one of the leading gaming lawyers. Rui regularly acts for gaming companies in Macau and across the Asia-Pacific region. He also assists governments in emerging markets developing their gaming policies and regulatory frameworks.
He is the only Macau lawyer ranked on Chambers and Partners, Global Guide Rankings, Gaming & Gambling in Global Market Leaders Legal Rankings, and has been distinguished as "Emerging Leader of the Year" in the 2017 Asia Gaming Awards 2017.
Rui is also the global chair of the "Lex Mundi Gaming Solution", a network of law firms covering over 25 gaming jurisdictions around the world and a member of the Board of Trustees of the "International Association of Gaming Advisors".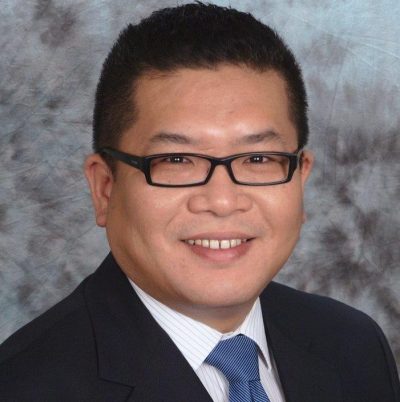 Michael Zhu
SVP, International Operations Planning & Analysis
The Innovation Group
Michael Zhu, SVP, International Operations Planning & Analysis, The Innovation Group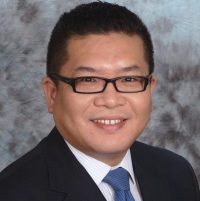 Michael's professional experiences and analytical skill sets have empowered him to provide development planning, feasibility study, market assessment, business and marketing analysis, and operational optimization services for a signature client base worldwide in the Gaming, Entertainment, Lodging, Amusement, Tourism, and Other (GELATO) industries, with a focus on large-scale integrated resort (IR) and mid-scale destination gaming property development and operations.
Michael was recognized as a featured executive in Global Gaming Business' Emerging Leaders of Gaming "40 Under 40" who represent the next generation of leaders in the gaming industry. He is a frequent speaker and contributor at industry conferences and summits, and he sits on the advisory board of major IR industry media outlets in the Asia-Pacific region.
Michael holds an MBA degree in Hospitality Management from the School of Hotel Administration at Cornell University, an MA degree from the University of Hawaii at Mānoa, and a BA degree from Peking University. He is a former Fellow of the United States National Committee on U.S. – China Relations in Washington, D.C. and of the East-West Center in Honolulu, Hawaii.
2022 SPONSORS AND PARTNERS: