The countdown to the 2021 IAG Asian Gaming Power 50 Gala Dinner is on!
Sponsors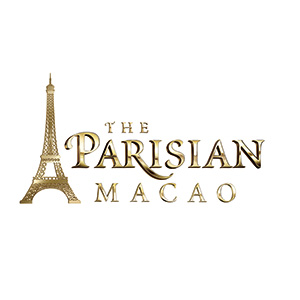 The Parisian Macao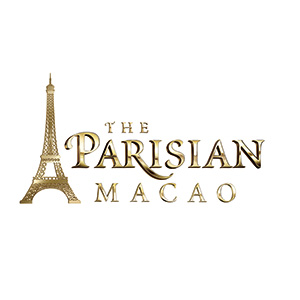 The Parisian Macao is an integrated resort inspired by the magic and wonder of the famed "City of Light." Featuring a half-scale authentic recreation of the Eiffel Tower, The Parisian Macao offers approximately 2,500 guest rooms and suites and a full array of integrated resort facilities, including meeting space, restaurants, Le SPA'tique, QUBE Kingdom – Kid's Play Zone, Parisian Health Club, pool deck, and a 1,200-seat theatre. The 300,000 square feet Shoppes at Parisian retail mall offers the latest in fashion and couture in a setting reminiscent of the streets of Paris, with an eclectic mix of street artists, mimes, and buskers heightening the authentic experience. Visitors can stroll among formal gardens, fountains, hedge mazes and reflective pools, and enjoy carousels, arcades and bistros.
For more information, please visit The Parisian Macao website.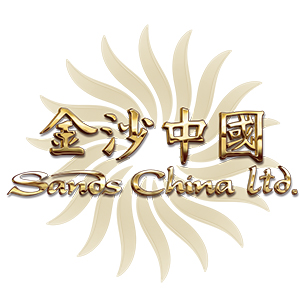 Sands China Ltd.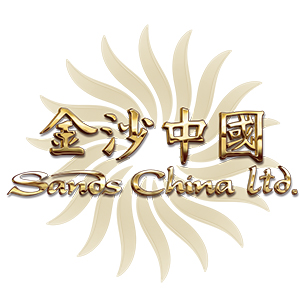 Sands China Ltd. (Sands China or the Company) is incorporated in the Cayman Islands with limited liability and is listed on The Stock Exchange of Hong Kong Limited (HKEx: 1928). Sands China is the largest operator of integrated resorts in Macao. The Company's integrated resorts on the Cotai Strip comprise The Venetian® Macao, The Plaza® Macao, Sands® Cotai Central and The Parisian Macao – with Sands Cotai Central to be reintroduced as The Londoner Macao. The Company also owns and operates Sands® Macao on the Macao peninsula. The Company's portfolio features a diversified mix of leisure and business attractions and transportation operations, including large meeting and convention facilities; a wide range of restaurants; shopping malls; world-class entertainment at the Cotai Arena, The Venetian Theatre, The Parisian Theatre, the Sands Cotai Theatre and the Sands Theatre; and a high-speed Cotai Water Jet ferry service between Hong Kong and Macao. The Company's Cotai Strip portfolio has the goal of contributing to Macao's transformation into a world centre of tourism and leisure. Sands China is a subsidiary of global resort developer Las Vegas Sands Corp. (NYSE: LVS).
For more information, please visit www.sandschinaltd.com .
2020 Welcome Cocktails Sponsors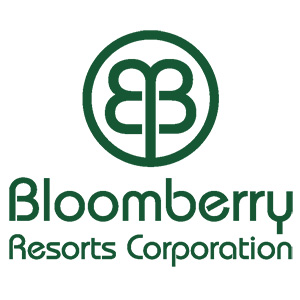 Bloomberry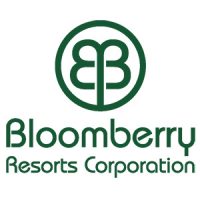 Bloomberry Resorts Corporation is a public company listed on the Philippine Stock Exchange that develops destination resorts featuring premium accommodations, gaming and entertainment, and world-class restaurants and other amenities. Bloomberry Resorts Corporation's subsidiaries own and operate the Solaire Resort & Casino (Solaire) in the Philippines and Jeju Sun Hotel & Casino (Jeju Sun) in Korea.
The company's flagship property, Solaire, is a USD $1.2 Billion integrated destination resort situated in the 120-hectare Entertainment City in Manila. Solaire has received distinctions from international award giving bodies in hospitality and gaming like Forbes Travel Guide and Global Gaming Expo Asia.
Visit Bloomberry website.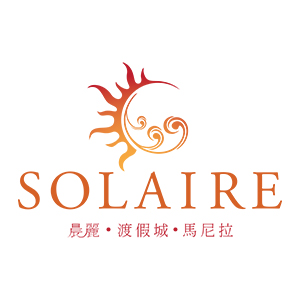 Solaire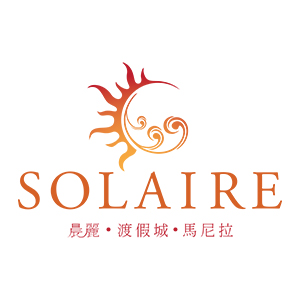 Solaire is the premier integrated resort in Manila, Philippines, situated on an 8.3-hectare site in Entertainment City, a rising tourism hotspot primed to rival Macau, Singapore, and Las Vegas. A four-time Forbes Travel Guide 5-Star Awardee, Solaire boasts of 800 opulent rooms, suites, and bay side villas that offer a magnificent view of Manila Bay. It also has an impressive gaming floor equipped with the latest and most popular electronic tables games and machines, a retail emporium featuring international luxury brands, diverse dining options, and a state-of-the-art theatre, cementing the status of Solaire as one of the finest properties in the world.
Visit Solaire website.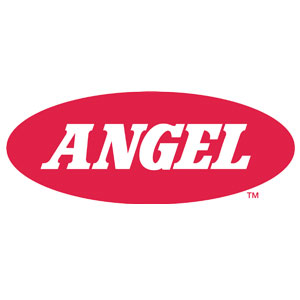 Angel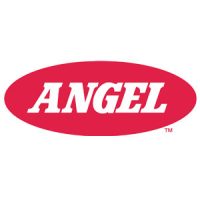 ANGEL has been dedicated to manufacturing and supplying gaming cards and equipment for international casino markets for a long time. Thanks to customer's continuous support, ANGEL has been prevailing as a leading manufacturer of playing cards as well as gaming equipment. ANGEL has established reputation that it has supplied high quality products and sophisticated services with major casinos not only in Asia but also in the U.S and Oceania region. This reputation has allowed us to become one of the most reliable suppliers in this casino industry.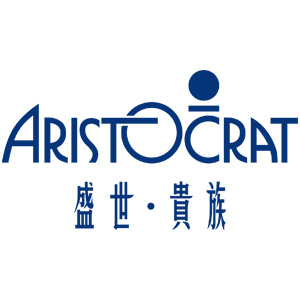 Aristocrat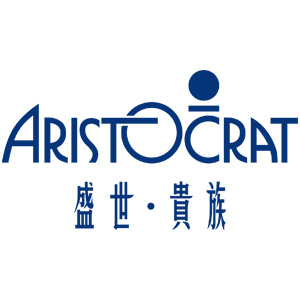 About Aristocrat
Aristocrat Leisure Limited is an ASX50 listed company and one of the world's leading providers of gaming solutions. We're licensed in 300 gaming jurisdictions and operate in 90 countries around the world and offering a unique blend products and services, Aristocrat is proud to be a global games powerhouse. Since our humble beginnings in 1953, we've been driven by a desire to create the world's greatest gaming experience, every day. We offer a diverse range of products and services, including electronic gaming machines, social gaming and casino management systems. But despite our global presence and exponential growth, we remain an ideas company at heart, committed to entertaining the world one game at a time.
Macau is a critical part of the Aristocrat operations, providing our regional hub for Asia Pacific. Our commitment to local employment and operations is strong and we're proud of the interaction we have with local customers and partners to enhance the gaming industry. For further information, visit the company's website at https://www.aristocrat.com/ .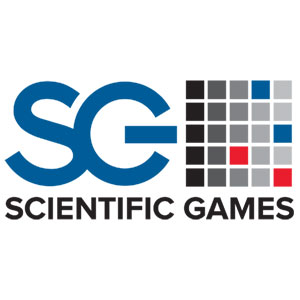 Scientific Games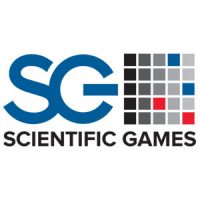 End-to-End Gaming and Lottery Solutions
As a global leader in the gaming and lottery industries, Scientific Games' mission is to empower our customers by creating the world's best gaming and lottery experiences.
Our casino, interactive and instant lottery games are designed to reach players wherever they are, whenever they want to play, and in any channel they choose: casino, retail or digital.
For more than 85 years through our acquired companies, Scientific Games has delivered what customers and players value most: trusted security, creative content, operating efficiencies, and innovative technology.
We offer customers a fully integrated portfolio of technology platforms, robust systems, engaging game content, and unrivaled professional services and marketing solutions.
Headquartered in Las Vegas, Nevada with approximately 9,500 employees worldwide, we serve our customers from manufacturing, printing, and commercial facilities on six continents.
Visit Scientific Games website.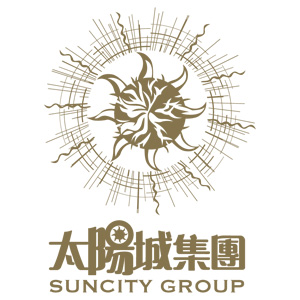 Suncity Group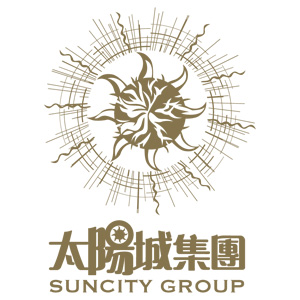 Suncity Group was founded in 2007. Adhering to the spirit of "Innovating With Diversity, Striving For Success", Suncity Group spared no effort to develop high-end entertainment services and products as well as roll out global VIP loyalty program for the selected members to enjoy entertainment, travel, catering services, luxury shopping and motion picture. Today, the scope of our business covers most sectors, especially in the fields of global tourism, concert and event planning, integrated resorts management, exquisite fine dining and luxury fashion.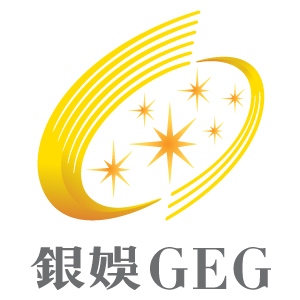 Galaxy Entertainment Group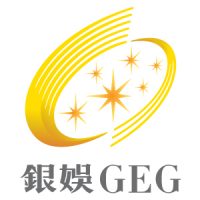 GALAXY ENTERTAINMENT GROUP ("GEG") is one of the world's leading resorts, hospitality and gaming companies. GEG is a constituent stock of the Hang Seng Index and one of the original concessionaires in Macau. GEG operates three flagship destinations in Macau, including Galaxy Macau™, Broadway Macau™ and StarWorld Macau, with a successful track record of delivering innovative, spectacular and award winning properties, products and services, and underpinned by a "World Class, Asian Heart" service philosophy.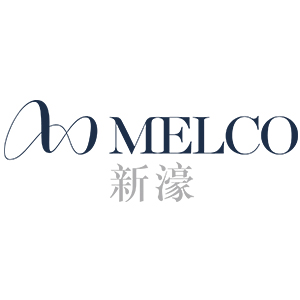 Melco Resorts & Entertainment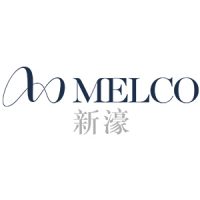 Melco Resorts & Entertainment is a developer, owner and operator of integrated resort facilities in Asia and Europe with an expanding international presence. In Macau, its businesses include the flagship integrated resort City of Dreams, home to the world's largest water-based show The House of Dancing Water and the ultra-luxury hotel Morpheus designed by the late Dame Zaha Hadid; the cinematically-themed entertainment resort Studio City; the Forbes Travel Guide 5-star Altira Macau; and Mocha Clubs, comprising Macau's largest non-casino based operations of electronic gaming machines. A Philippine subsidiary of the Company operates and manages City of Dreams Manila, an integrated entertainment resort in the Philippines. The Company is developing City of Dreams Mediterranean in the Republic of Cyprus and expected to be the largest premier integrated resort in Europe, and currently operating a temporary casino and is licensed to operate four satellite casinos.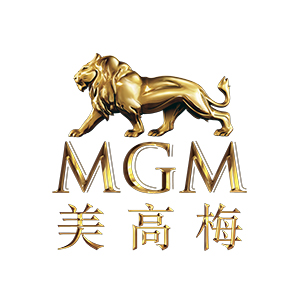 MGM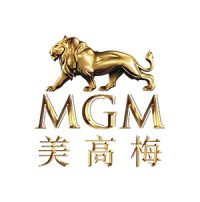 MGM is an abbreviation for MGM China Holdings Limited and is a leading developer, owner and operator of integrated resorts in the Greater China region. The Company owns and operates MGM MACAU, the award-winning premium integrated resort located on the Macau Peninsula and MGM COTAI, a contemporary luxury integrated resort in Cotai.
MGM MACAU is a Forbes Five-Star luxury integrated resort with approximately 600 guest rooms and suites and boasts a number of distinguishing features, including the architecturally stunning European-inspired Grande Praça, housed under a soaring glass ceiling.
Named world's best new skyscraper in 2018 by the Emporis Skyscraper Award, MGM COTAI offers approximately 1,400 hotel rooms and suites, Asia's first dynamic theater, meeting space, high end spa, retail offerings and food and beverage outlets as well as the first international Mansion at MGM for the ultimate luxury experience. The Spectacle at MGM COTAI becomes the record holder of the largest free-span gridshell glazed roof (self-supporting) on January 19, 2019, making it the first architectural and structural GUINNESS WORLD RECORDS™ title for Macau, China.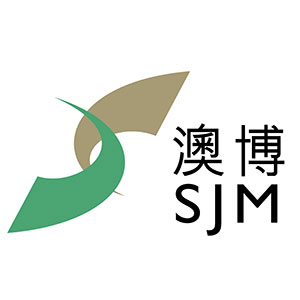 Sociedade de Jogos de Macau, S.A.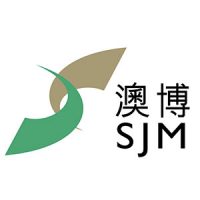 Sociedade de Jogos de Macau, S.A. ("SJM"), a subsidiary of SJM Holdings Limited (listed on the Main Board of the Hong Kong Stock Exchange, stock code: 880), is a leading operator, owner and developer of premier tourism, leisure entertainment and related businesses in Macau and is the only casino gaming concessionaire with its roots in Macau.
SJM's Grand Lisboa, set in the heart of the city with indoor access to the legendary Hotel and Casino Lisboa, offers acclaimed restaurants, ultra-luxurious rooms, and a full complement of entertainment and leisure facilities. Grand Lisboa is the only hotel in Macau boasting seven Michelin stars, including two Michelin three-star restaurants The Eight and Robuchon au Dôme, as well as the one star-rated The Kitchen. SJM also operates Casino Oceanus at Jai Alai, connected directly to the Macau Outer Harbour Ferry Terminal. The adjacent Jai Alai complex comprises Jai Alai Hotel. Situated in the historic Inner Harbour district is Ponte 16 Resort, housing a five-star French hotel Sofitel Macau at Ponte 16 as well as diversified entertainment and dining facilities. The Grand Lisboa Palace, SJM's future integrated resort on Cotai, will feature three hotel towers – Grand Lisboa Palace hotel, Palazzo Versace Macau and THE KARL LAGERFELD, as well as facilities for meetings and conferences, shopping, dining and entertainment, and a casino.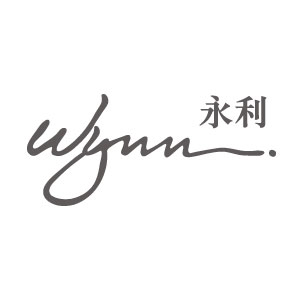 Wynn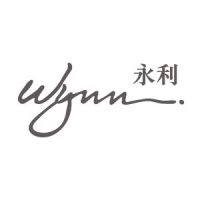 Wynn Macau features two luxurious towers with more than 1,000 exquisitely furnished rooms and suites, award-winning restaurants, two lavish spas, a pool, the most fashionable names at Wynn Esplanade and exciting entertainment. It holds the distinct honor of being the only Resort in the world with 8 Forbes Five-Star Awards.
Wynn Palace is the first and only resort in the world with more than one thousand rooms to receive Forbes Travel Guide Five Star Awards. The resort features 1,706 rooms and suites, award-winning restaurants, Macau's largest spa , luxury retail and versatile meeting facilities. Wynn Palace offers entertainment experiences including SkyCab ride above the Performance Lake , the large floral displays and an collection of rare artwork.
2020 Farewell Gift Sponsor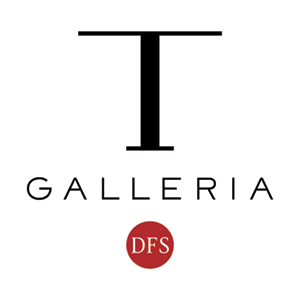 T Galleria by DFS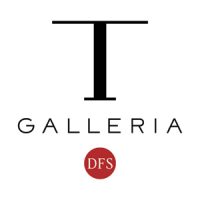 T GALLERIA BY DFS, formerly known as DFS Galleria, is the ultimate evolution of the original travel retail concept pioneered by DFS Group. The first downtown store opened in 1968 in Hong Kong, followed shortly thereafter by Honolulu and eventually expanding to 20 locations all over the world. Today, T Galleria by DFS has a presence in the United States of America, as well as across Asia, Europe, Oceania and the South Pacific regions. Linked to the notion of travel through the use of T for the Traveler, the brand stands for what customers have come to expect: an expertly curated assortment of the world's preferred luxury brands, exceptional retail environments, highly personalized services and unique experiences tailored to their specific needs as travelers. T Galleria by DFS enables travelers to realize their individual style, one journey at a time.
Visit T Galleria by DFS website.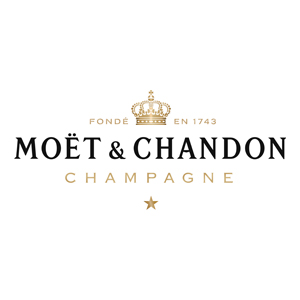 Moët & Chandon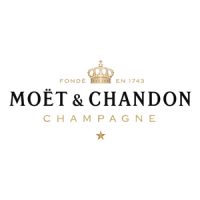 Founded in 1743, Moët & Chandon contributed to introduce champagne to the world by offering a range of unique wines for every occasion. From iconic Moët Impérial to the Grand Vintage Collection, from the extroverted Moët Rosé Impérial to the innovative Moët Ice Impérial, each champagne dazzles and delights with bright fruitiness, an enticing palate and an elegant maturity.
Moët & Chandon celebrates the thrill of living. With a bottle of its champagne opened every second around the globe, Moët & Chandon knows that every second is an experience, and every experience is a #moetmoment to live now.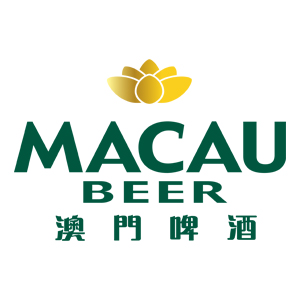 Macau Beer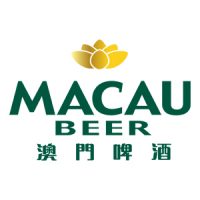 MACAU BEER Company Limited was incorporated in Macau in 1996. Its "MACAU" branded products were being produced locally in its Macau brewery until 2008 when MACAU BEER moved its production lines to KIRIN Brewery's production complex in Zhuhai National Hi-Tech Industrial Development District.
MACAU BEER is one of Macau's leading industrial brands and Macau's "flag carrier" with its products sold in major world tourism destinations. Macau Golden Ale is its signature product employing a unique fermentation technique to give the beer an exclusive taste, fragrance and impression of our city, MACAU.
Visit Macau Beer website.
2020 Entertainment Sponsor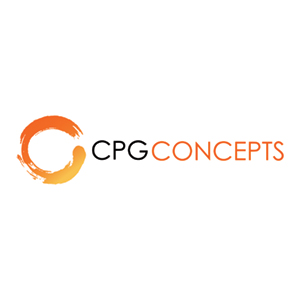 CPG Concepts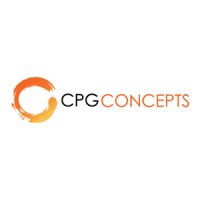 Founded in 1997 by professional dancers Emma Seward and Lisa Jordan, CPG CONCEPTS is a leading Global entertainment and production company with offices in Macau, Hong Kong, Singapore and the UK.
From unique costumes and set design to stimulating and original material, CPG Concepts can create spectacular performances to suit any client or venue. Diversity on all levels keeps performances fresh and fun for flash mobs, festivals, grand openings, exhibitions, corporate events, car launches, sporting events, theatre, concert and more.
CPG Concepts has a production portfolio that includes shows for Mont Blanc, Tiffany's, Huawei and Cadillac amongst others. It strives to evolve, creating pure joyous entertainment of visual splendor and theatrical magic.
Visit CPG Concepts website.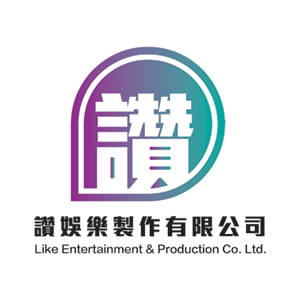 Like Entertainment & Production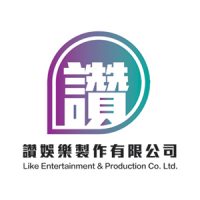 LIKE ENTERTAINMENT PRODUCTION was established in 2013 with the goal of helping customers to present their events in unique and dynamic fashion. It provides various one-stop services from creative concept planning to on-site execution for both public and private institutions in Macau, paying close attention to improving the impact of events in order to boost the recognition and popularity of the enterprises it supports.
Like Entertainment has helped plan more than 200 events, participated in the production of many large-scale government events and has won the trust of a number of international brand enterprises and organizations, providing long-term cooperation services such as planning, design, production and promotion. Like Entertainment has a professional production team that works hard to ensure its events are presented with the best quality and highest efficiency.
Visit Like Entertainment Production website.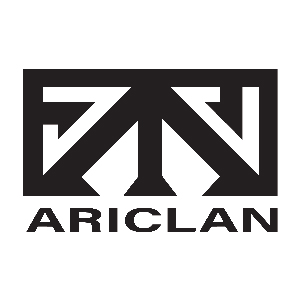 Ariclan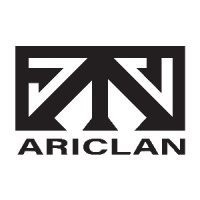 ARICLAN is an original electro-funk band from Macau, China.
They formed in 2015 and have since explored a variety of music scenes across cities in China, such as the Hangzhou Jazz Festival.
Led by singer and front man ARI, a former contestant of SING! China in 2016, the band is recognized as one of Macau's outstanding musical acts.
None of Your Business is a local talent agency and event organizer that is currently planning a China tour for ARICLAN, with the sponsorship of the Macau SAR Cultural Industry Fund. The band will be on stage in the major cities of the Pearl River Delta, Beijing and Shanghai.
Visit Ariclan website.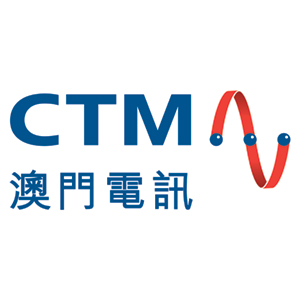 CTM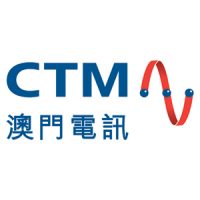 Coming soon.